This stilted dragon is from a performance called the

'Twilight Spectacle'

that has been made possible thanks to support from Insite (a partnership of all Local Authorities and Arts Council England East).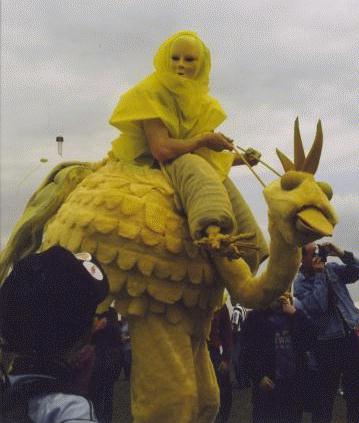 This stilted bird came from the

Washington Tyne & Wear Kite Festival

.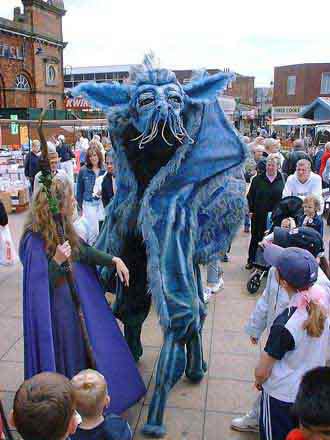 This blue beauty was created by Los
Kaos

,

and this troupe creates creatures that can move their eyes, their eyelids open and close independently, their ears swivel and move back, their noses wrinkle and their whiskers glow in the dark and under UV!
They each have a custom-built internal sound system, allowing them to breathe, grunt, purr etc.....simply lovely.

And this duo is from the European group called

Incandescence

, the black and white costumes combined with using 4 legs is very striking.